Our dedicated and helpful House movers can heal your removal worries
Movers Man and Van boasts the best house movers ever. Unfortunately, moving is rarely easy and rarely goes according to plan when you do it all on your own. The reason for this is down to the fact that most of the people attempting to carry out their home removals single handedly are trying to juggle work, family and domestic chores as well. The truth is, no matter how hard you try, it is so difficult to do it all and make a good job of it at the same time. Moving, above everything, requires hours and hours of your time. It can't be done in a few hours. It takes careful planning, organization, and much more. If you don't have the time to do all of that, it is much better leaving it to a professional company like ourselves. A domestic removal can be much easier and much less hassle when you have us to count on. After all, we've done this again and again many times before, so we know exactly how to handle house moves. All we need you to do is put your trust in us. Call us today on 020 8746 9674 for further details and an additional free house removals quote directly over the telephone.
If you are tired of putting up with workers that can't do their job properly, you have come to the right company. We never hire any mover unless they are completely hard working, enthusiastic and dedicated to this profession. We want clients to feel at ease when they use our services, which is why we believe having a team of expert house movers is absolutely vital. Without our expert domestic movers, we don't know what we'd do. They are amazing and so professional and on top of all of that, they are indeed so friendly and so polite. You will adore them for sure. When it comes to relocating, everybody needs some help here and there. With our professionals, you can have all the help and support you need. There is no need, at any time, for you to be burdened with pressure from your house removal. We are right here if and when you need us. Any time you need us, just call, and we will be right there to answer your questions and lend you help and advice. So contact us now for anything you need.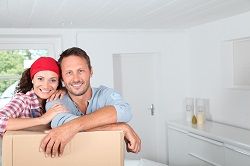 With our movers there at your side to help you, your entire move is destined for utter success. Movers Man and Van is brilliant and we will leave you feeling full of joy and pride for hiring us. For years, we've been lending help to many clients and most of them have been just so impressed with the work we do. Most of our clients have come back to us time and time again because they can't find another company out there comparable to ours. You can rely on us 100% for absolutely anything you need. Call 020 8746 9674 and let us help you with whatever you need. You will receive a free quote if you call now. Whether you want to believe it or not, moving requires a professional company with professional home movers. We believe that if you hire us, you can have that dreamy, easy move you have always wanted. Our team of house movers will load, unload and help you carry heavy boxes too. All in all, they do anything you need them to and all of them are incredibly hard working and efficient, and careful with your boxes too. They are very respectful individuals.
Company name:
Movers Man and Van
Telephone:
020 8746 9674
Opening Hours:
Monday to Sunday, 07:00-00:00
Street address:
26 York Street
Postal code:
W1U 6PZ
City:
London
Country:
United Kingdom
Latitude:
51.5207830
Longitude:
-0.1586090
E-mail:
office@moversmanandvan.co.uk
Web:
http://moversmanandvan.co.uk/
Description:
We offer a brilliant range of removal services you can choose from - home removals, office moving, removal vans hire across all areas of London.
© Copyiright 2013 © Movers Man and Van